Reading List
Libertarian Left
Under capitalism, man exploits man.
Under communism, it's just the opposite. J.K.Galbraith
Jason Stanley
How Fascism Works
Jason Stanley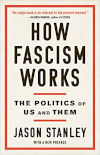 Yale Professor of Philosophy, Jason King, has written a fascinating and ground-breaking analysis of fascism — a much used and frequently misunderstood word. A worthy successor to his earlier book, How Propaganda Works, both of which have been widely praised by reviewers.
David Graeber
Bullshit Jobs: A Theory
David Graeber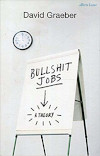 Despite late 20th Century predictions, average working hours have actually increased. Across the developed world, three quarters of all jobs are in services, finances or admin . Most of them are pointless, according to the author; a Professor of Anthropology at the London School of Economics.
The Utopia of Rules
David Graeber
Bruce Levine
Resisting Illegitimate Authority
Bruce Levine
Michael Hudson
J IS FOR JUNK ECONOMICS
Michael Hudson
Howard Zinn
A Peoples' History of the United States
Howard Zinn
Dan Wakefield
The hijacking of Jesus: How the Religious Right Distorts Christianity and Promotes Prejudice and Hate
Dan Wakefield
Noam Chomsky
On Western Terrorism: from Hiroshima to Drone Warfare
Noam Chomsky and Andre Vltchek
Power Systems: Conversations on Global Democratic Uprisings and the New Challenges of US Empire
Noam Chomsky
Chris Hedges
The World As It Is: Dispatches on the Myth of Human Progress
Chris Hedges
Glenn Greenwald
With Liberty and Justice for Some: How the Law is Used to Destroy Justice and Protect the Powerful
Glenn Greenwald
Colin Crouch
The Strange Non-Death of Neo-Liberalism
Colin Crouch
Morris Berman
A Question of Values
Morris Berman
Kevin Alexander Gray, Jeffrey St Clair and Joshua Frank (editors)
Richard Wilkinson and Kate Pickett
Gary Weiss
Ayn Rand Nation: The Hidden Struggle for America's Soul
Gary Weiss
Frank Donoghue
The Last Professors
Frank Donoghue
Susan Jacoby
The Age of American Unreason
Susan Jacoby